The Birds and The Bees is a Valentines Day themed short released on February 11, 2021. It is the first short released in 2021 and the third short of Eddsworld Beyond.
Plot
A mad scientist named John attempts to create the perfect romantic partner by splicing the DNA of a bird and a bee. The result turns out to be a disgusting hybrid monster, but John doesn't seem to care. He falls in love with his creation and names her Simone. He goes on a picnic with her, rides a bike with her, shares ice cream with her, and then finally goes on a dinner date with her. John tells Simone that the past few weeks they've been together have been incredible, and he confesses his love to her before he realizes that she's been cheating on him by dating a guy named Jeff. Simone immediately breaks up with John and leaves the restaurant, prompting the mad scientist to break down crying.
Trivia
The bee drawn on the left tube in Johns lab resembles Irving the Socially Awkward Bee by Harry Partridge.
The shot of John and Simone riding the tandem bicycle is a reference to "Sandwich".
The restaurant John and Simone have their date at is the same one from "Balloon Head Fred" and "Date Night".
The episode ends on a teaser for an upcoming episode, referred to as "Beaster Bunny" in the video description.
Edd appears for less then a second at the beginning of the dinner scene.

Other then this, none of the main three characters appear in the episode.

The YouTube version of the episode is sponsored by Audible and has a mid-credits sequence in which Matt Hargreaves and Christopher Bingham promote the service. This was cut in the Newgrounds version.

This is the first sponsored Eddsworld animation since "Climate Change".

Matt Hargreaves can be seen with a lobster on his plate, referencing his online username MattLobster.
The YouTube upload of the episode was originally titled "Eddsworld - The Birds and The Bees" but was changed to "Valentine's Day Special - The Birds and The Bees!" shortly after release, accompanying an updated thumbnail. The title was changed again to "The Birds and The Bees!" on March 29, 2021, and the thumbnail was reverted back to the original image.
Gallery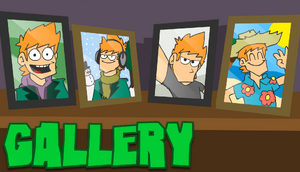 Click here to view the image gallery for The Birds and The Bees.
Transcript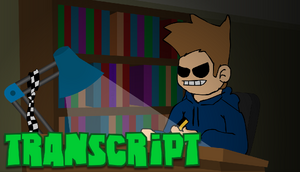 Click here to view the transcript for The Birds and The Bees.
References
Community content is available under
CC-BY-SA
unless otherwise noted.