Welcome To The Eddsworld Wiki!
Welcome to the Eddsworld Wiki! This is an online portal for Eddsworld that anyone is free to edit. Please note that this site may contain
spoilers
if you are not caught up with all of the series' released content.
We currently have 422 articles!
Contributing
If you would like to contribute or edit the wiki, please go right ahead! However, any deletion of pages, adding false information, or vulgar language will result in consequences, and if continued, blockage from the wiki. To know more about our regulations, read the rules. If any problems are encountered, please contact our administrators.

Users
Please be aware that while on the Eddsworld Wiki, you must be signed in otherwise you cannot edit/comment. Click here to sign in and start editing!
What is Eddsworld and the Eddsworld Wiki?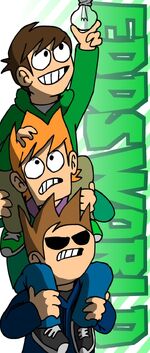 Eddsworld
is the fictional world of the late
Edd Gould
, spanning multiple forms of online media. His creations can be seen on sites like
Newgrounds
and YouTube.
Matt Hargreaves and a few others are currently in charge of official Eddsworld content.
The Wiki's purpose is to document everything Eddsworld; animations, videos, comics, games, people, etc. The Wiki was created by Chikinpotato11 on February 8, 2009. The user has a YouTube channel, but has not been active on this wiki for a long time.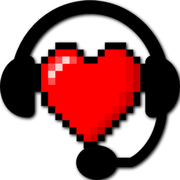 Community content is available under
CC-BY-SA
unless otherwise noted.