TOM! GET THAT ENGINE WORKING!
This article is a stub. You can help Eddsworld Wiki by expanding it.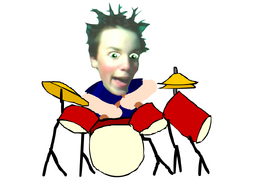 Drum His Drums is an animation by Edd Gould. It was uploaded to DeviantArt on October 12, 2004. It is a loop of a person drumming. It references "Song 2" by Blur.
Video